About Us – "Our Story, Our Mission"
Quality Life Hearing Center's inception was inspired by a genuine desire to bridge the gap in communication caused by hearing impairment. Our founder wanted to build a place that centered around client care, empathy, and precision. From our humble beginnings, we have evolved into a thriving center, serving a diverse range of clients.
Our core values of empathy, precision, and lifelong learning reflect in everything we do. We empathize with our clients and their challenges, provide precise solutions tailored to their needs, and constantly learn and adapt to the fast-paced advancements in the field. We're more than a place to get hearing aids; we're a center that provides comprehensive solutions, aimed to improve the quality of life of our clients. By enhancing their ability to communicate, we have been able to reconnect individuals to their loved ones and the world.
I was very surprised to see how well the audiologist and her secretary worked together as one, like a finely tuned well-oiled machine. I was greeted when I walked In as if I was the number one client. I was made to feel important to them. I highly recommend this business to anyone needing it.
We are thrilled to introduce you to Johnene Gaston, BC-HIS, our esteemed Board Certified Hearing Instrument Specialist at Quality Life Hearing Center. She is a proud native and resident of Jackson, Michigan, and expertly juggles her professional obligations with an enriching family life. Johnene is a devoted wife, a mother to three wonderful sons, and a doting grandmother to seven cherished grandchildren.
Initiating her illustrious career as a Licensed Hearing Instrument Specialist in 1998, Johnene continued to further her expertise and skills. She achieved her Board Certification in Hearing Instrument Science in 2007 and earned the status of a certified State of Michigan Hearing Aid Dealer in 2010. These credentials culminated in the birth of her private practice, the Quality Life Hearing Center, LLC.
Before her journey as an independent practitioner, Johnene played a significant role at a renowned national retail hearing aid center. Her dedication and extraordinary service to those with hearing impairments earned her the prestigious title of Master Hearing Aid Practitioner. She was also lauded with the pace setter award, recognizing her strong adherence to high ethical standards and conscientious public service.
Fueling her passion for her work is the profound fulfillment Johnene derives from helping individuals with hearing impairments improve their life quality. Beyond her professional sphere, Johnene treasures moments spent with family and friends, indulging in culinary endeavors for her loved ones, and embracing the great outdoors on camping trips.
At Quality Life Hearing Center, our office manager, Barbara "Bobby" James, partners with Johnene in providing exceptional service to our clients. Bobby's dedication to client care and operational excellence contributes significantly to our warm, welcoming, and efficient practice environment.
Board Certified Hearing Instrument Specialist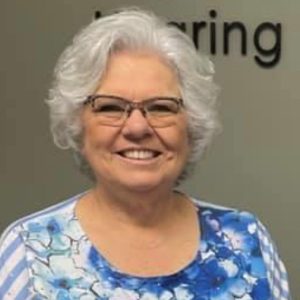 Come see us today and see how you can improve your quality of life through better hearing!